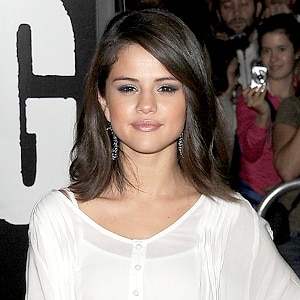 Jason Merritt/Getty Images
How much do we love Selena Gomez?
Not only does the actress and pop star say she wants to help the less fortunate, she's actually doing something about it.
Gomez tells me exclusively that her next humanitarian trip will be to Africa to visit the war-torn Democratic Republic of the Congo.
READ: Kim Kardashian and Selena Gomez Send Emotional Messages to Demi Lovato
"We first went to Ghana and then we went to Chile," Gomez told me at her UNICEF benefit show on Friday at the House of Blues in West Hollywood. "In April, we're going to go somewhere a little harder, the Congo...The first trips were to ease me into it."
It was a fellow celeb who inspired the idea "I was talking to Joel Madden and he works with Unicef and he went to the Congo," Gomez said. "He said it was the most intense thing he had ever done in his entire lifeâ€"and the best thing he had ever done."
A trip to the Congo won't be Gomez's first time helping the African nation. In 2009, she attended the Raise Hope for the Congo event in L.A. to help raise awareness about sexual violence against women and girls in the country.
Gomez has been a UNICEF ambassador for about two years. The House of Blues event raised more than $200,000 for the children's organization. "We're helping to save the lives of children all over the world," Gomez wrote on her Facebook page.
Gomez's boyfriend, Justin Bieber, was reportedly at the show, as were Ashley Tisdale and David Beckham and his sons. Big Time Rush and singer Noah Guthrie also performed.