Selena Gomez does not know when she'll release her next album.
But the lucky young woman on the arm of Justin Bieber does have an idea of who she wants to collaborate with when that day comes.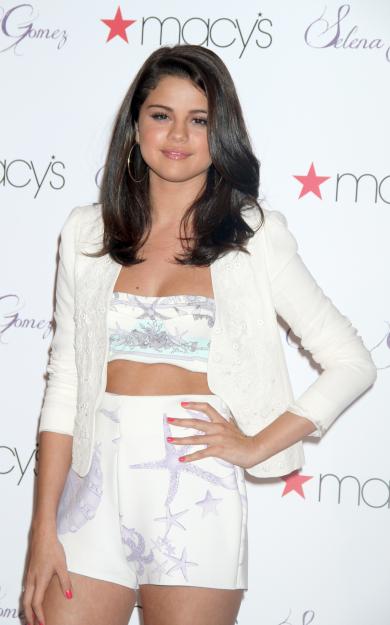 "I... want to work with Fun. I also want to work with Taylor," Gomez tells Ace Showbiz, referring of course to her famous close pal. "I want to go for producers that probably wouldn't want me to do their songs. I just want to knock on their door... I want to work with just different styles of music. So I just want to do different things for this album."
Does Selena have any idea when she might even get to work on the CD? Vaguely. But she's been busy with other endeavors recently.
"I finished three movies this year, so I'm very happy about that, because it's exactly what I wanted: I wanted to do film for a little bit," Selena says. "But I am missing music, so we're going to start on the fourth record at the end of this year."
[Photo: WENN.com]