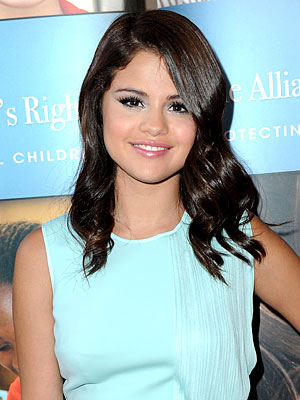 Allen Berezovsky/Getty
Sometimes it doesn't take a lot of makeup to look fresh faced. Case in point: Selena Gomez.
The pop star recently told PEOPLE that her beauty essentials are virtually non-existent when she's not working.
"I don't wear a lot of makeup in the summer because I sweat it off in five seconds," Gomez joked at the New York City launch of her namesake fragrance. "But for summer, honestly, it's sunscreen. My makeup artist that I've worked with since I was 13 has been on me about it forever."
Along with SPF, she said she throws on "moisturizer, mascara and a little concealer" on her days off.
Gomez, who recently released her first fragrance, said she'd love to do another scent â€" but we shouldn't be holding our breath for a makeup line. "I'm not too big on cosmetics. I never do anything that I'm not really passionate about, so I don't like to just put my name on something," she admitted. "So I don't know … maybe when I'm older." Tell us: Would you use a Selena Gomez makeup line?
â€"Jennifer Cress