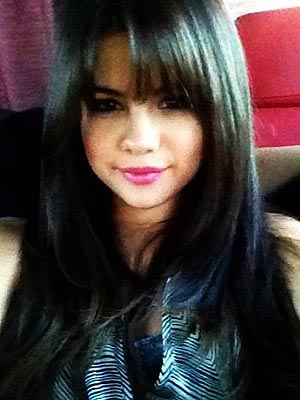 Courtesy Selena Gomez
Haircut alert: Selena Gomez is rocking a new look! The 20-year-old star showed off her new hairstyle â€" including bangs, a darker color and layers â€" on Facebook over the weekend.
It sounds as if the star is pretty pleased with her new hairstyle, too, captioning the photo as, "new hair for a new movie :) I love changing my hair!"
This marks the third time Justin Bieber's leading lady has changed her tresses in recent months. For most of the spring, Gomez was sporting a dark brown shoulder-length 'do, then in mid-June, she added extensions and ombré, honey-hued streaks, creating an extra-long beachy look.
No word on which film this new look is for, but even though it's for work, we think she should keep the flattering, face-framing cut long after shooting wraps, don't you? Tell us: What do you think of Gomez's new 'do?
â€"Jennifer Cress